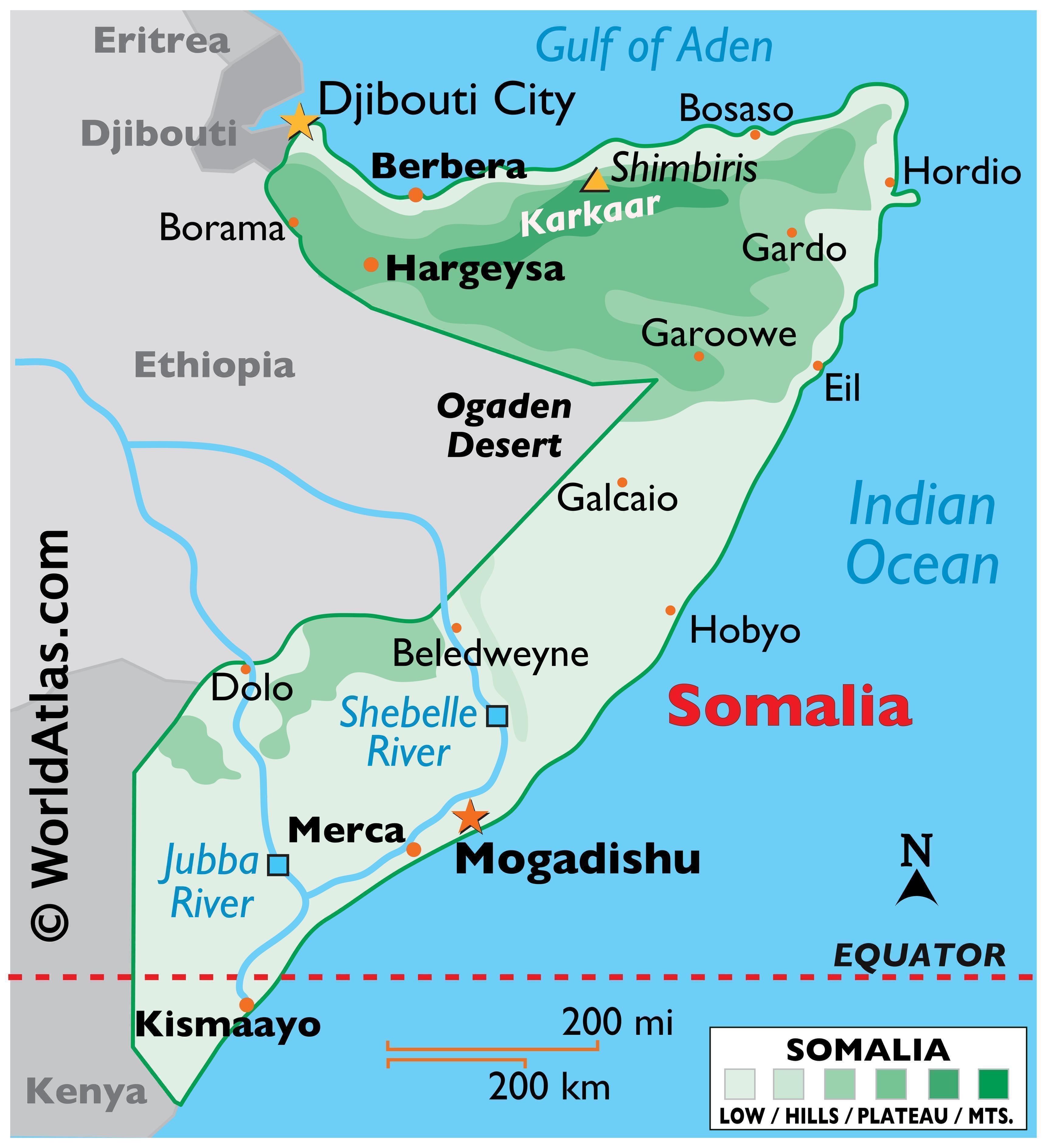 Government
Mogadishu has had no official government for many years now since the city was mostly controlled by various heavily-armed militias and factions. In recent years, however, the Transitional Federal Government, with the help of foreign troops, appears to have finally amassed the necessary military wherewithal to engage the militias and reestablish the rule of law.
History
Trade connected Somalis in the Mogadishu area to other communities along the Indian coast as early as the 1st century according to the Periplus of the Erythraean Sea. With Muslim traders from the Arabian Peninsula arriving circa 900 AD, Mogadishu was well-suited to become a regional center for commerce. The northernmost of the East African city-states, Mogadishu prospered through trade with the interior, which spread Islam throughout Somalia. The Portuguese visited the city but never took it. In 1871 Barghash bin Said, the sultan of Zanzibar, occupied the city.
In 1892, Ali bin Said leased the city to Italy. Italy purchased the city in 1905 and made Mogadishu the capital of Italian Somaliland. The surrounding territory came under Italian control in 1936 after heavy resistance. In World War II British forces from Kenya captured Mogadishu on February 26, 1941. The British ruled until the Italian Trust Administration of Somalia (AFIS), established by the United Nations, began on 1 April 1950 to administer the former Somali colony as a protectorate to prepare it for independence. Somalia became independent on 1 July 1960 with Mogadishu as its capital.
Rebel forces entered and took the city in 1990, forcing President Mohamed Siad Barre to resign and flee in January 1991 to Lagos, Nigeria. One faction proclaimed Ali Mahdi Muhammad president, another Mohamed Farrah Aidid. A contingent of United States Marines landed near Mogadishu on December 9, 1992 to spearhead the United Nations peacekeeping forces during Operation Restore Hope.
Mogadishu was scene of bitter warfare and devastation caused by fighting between Ethiopian troops, which invaded Somalia to support a fragile government, and Islamist guerrillas. Fighting escalated in March–April 2007, November 2007 and April 2008 with hundreds of civilian casualties.
Battle of Mogadishu (November 2007)
The November 2007 Battle of Mogadishu began when dragging of mutilated bodies of Ethiopian soldiers through the streets of Mogadishu provoked a fierce and furious reaction. 91 people died in the fighting, mostly civilians killed by Ethiopian troops.
The scenes of dragged mutilated corpses is reminiscent of the 1993 Battle of Mogadishu, when it was done to a US soldier. The same thing occurred in early 2007 during the month long battle in Mogadishu.